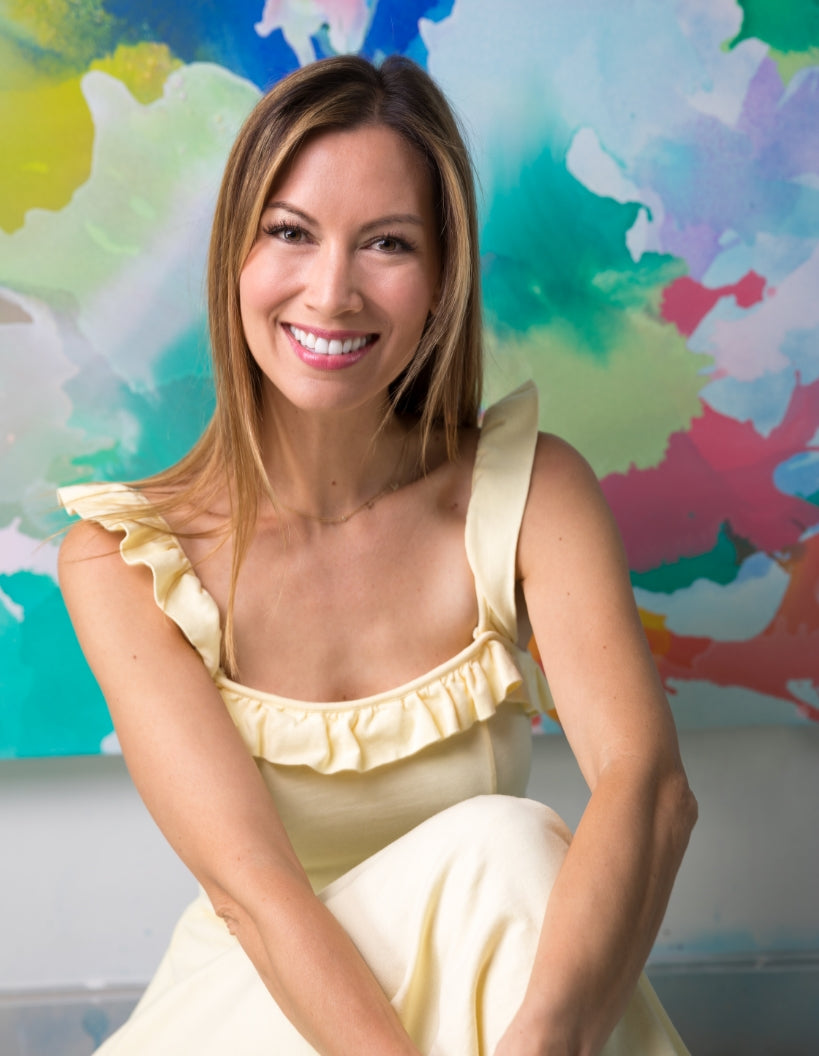 meet carolyn
Carolyn Joe is known for her vibrant playful paintings, seeking and finding the "messy joy" of everyday life in Dallas, Texas.
CJ grew up in Dallas where her love for whimsical illustration began as a child. She earned a BA in Studio Art and Art History from Wake Forest University and was fortunate to experience art while working in Asian contemporary and Aboriginal galleries in Sydney, Australia. Travel and outdoor adventure with family are her favorite sources of inspiration.
CJ creates commissioned work for residential and commercial spaces from her home studio in Lakewood, alongside two mini muses & two messy studio pups.

work in the wild
Carolyn's art has been adapted to an array of products from athleisure wear, rain boots, sports bottles, beverage logo and culinary brand packaging, to large-scale wallpaper for hotels, spas and other hospitality and commercial spaces. She's painted for Uptown Dallas and the Katy Trail, was an Artist in Residence for Galleria Dallas, and participated in NFT shows in Time Square and Miami during Art Basel.

learn more